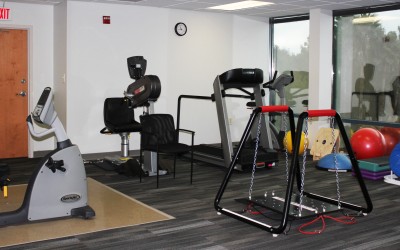 Optimal Performance & Physical Therapies (OPPT) is a Florida based, private, Physical and Occupational Therapist-owned group of Outpatient Rehabilitation Clinics. OPPT operates 19 rehabilitation facilities in the Tampa Bay Area and a Hand, Occupational, and Physical Therapy clinic in the Kendall area of Miami. Our strategically located facilities allow us to conveniently see patients from Pinellas, Hillsborough, Pasco, Polk and Dade counties. We are the largest Therapist-owned Outpatient Physical Therapy provider in Central Florida.
"Dedicated Therapists Providing a Patient-First approach to achieving OPTIMAL results" is the premise under which OPPT was founded. Each OPPT location is owned and managed by Physical or Occupational Therapists who have an average experience of over 15 years.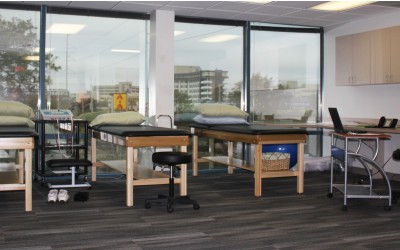 Our group of clinics, in addition to Outpatient Orthopaedic Physical Therapy, offer specializations in Women's Health, Certified Hand Therapy, and Sports Physical Therapy. Many of our specialty programs are performed by Board Certified Physical Therapists and Board Certified Hand Therapists. OPPT has on staff and Physical Therapists and Beth Patterson PT, DPT, SCS, CHC and Jan Schorpion, PT, DPT, SCS, CSCS who are Certified Sports Physical Therapists.Our mission is to return our patients to their jobs and lifestyles as quickly as possible by providing professional Therapy services using only licensed Physical or Occupational Therapists for patient care. The unique owner-manager structure of OPPT allows us to provide the best quality outpatient rehabilitation treatment with outcomes that can only be achieved by experienced Physical and Occupational Therapists.
All OPPT locations utilize a paperless Electronic Medical Record (EMR) system that includes patients' scheduling, documentation, and billing. Our real-time patient scheduling allows a more effective customer service experience that has the capability of matching the patient to the most qualified Physical or Occupational Therapist to treat their diagnosis. In most cases, we can schedule a patient for their initial evaluation within 24 hours of referral with the Physical or Occupational Therapist who is most qualified to treat them. With 19 locations, we can also schedule patients at a location that is the most convenient for them.