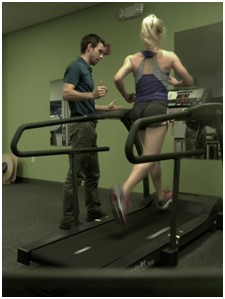 Our highly knowledgeable and skilled physical therapists can help meet your running goals by developing treatment strategies specific to your 2D analysis.
2D Video Running Analysis
Improve your running form
Enhance performance
Develop strategies to decrease risk for injuries and pain
Obtain footwear recommendations
Our Optimal Running Performance program is offered at our Clearwater location. For more information, or to schedule an appointment, contact one of our running specialists today!